Trying something slightly different for this week's Sunday Sharing. This post will be longer than October's lists of 10 things, but if all you want is a list of reading/viewing recommendations then you can skip to the bottom.
Currently, these weekly sharing posts are experiments for me. I want to establish a regular writing habit that has something of value to whoever reads it. I enjoy the lists of 10 format, but I thought I'd revisit the structure of my first newsletter. Whilst I felt it was too long for an email, I figured it might work well for a blog post.
Plus, it would function as a weekly log of my work, which means I'll actually have to work in order to log it.
As with the last format, it's subject to change. This is an experiment for me to work out the best way to use this blog. Some might argue it would have been better to work it all out in advance, but I find it's often difficult to see what's shit and what's gold until it's in front of you. You have to try making something before you can judge if it's a broken mess.
***
WRITING
Right now, my one consistent writing habit is the daily journal I'm keeping. I decided to start making this a daily practice last month and I wish I'd started years ago. It's doing wonders for my well-being and it's proven to be a freeing, private space to let the creativity flow.
Whether I'm free-writing, drawing, scribbling lines of poetry or transcribing quotes, it's keeping those writing muscles active that is so essential for a writer to maintain. I honestly cannot recommend it enough.
A question that I've kept returning to in its most explicit terms is: "What the fuck am I doing?"
What this question is really about, however, in less profane terms, is what am I trying to create in the long term?
Stock and flow is an economic concept that I've thought a lot about recently, especially in the way Robin Sloan has adapted it to media:
/ Flow is the feed. It's the posts and the tweets. It's the stream of daily and sub-daily updates that reminds people you exist.

/ Stock is the durable stuff. It's the content you produce that's as interesting in two months (or two years) as it is today. It's what people discover via search. It's what spreads slowly but surely, building fans over time.
If my blog and my newsletter is my flow, what is my stock? This is the question I've spent this week trying to answer, which I guess is also my goal for the rest of 2021.
***
READING
The picture atop this blog post has been my profile picture on my personal Facebook account since the start of the year. At the time, I intended to start reading Robert Shearman's three-tome We All Hear Stories in the Dark shortly after. It's now November and I have only just started.
The collection consists of 101 short stories, but it's more than that. We All Hear Stories in the Dark is similar to a Choose Your Own Adventure kind of narrative. And so far it has been extraordinary and I have loved every second so far. It's as much a game as it is reading a book.
I'll no doubt blog more about this in future. So rather than try and put it in my own terms now, I'll let the description on the PS Publishing website speak for itself:
Nothing quite like this book has ever been attempted before. The premise is that stories always change their meaning dependent upon the order in which you read them—and as you work your way through the peculiar tunnels of We All Hear Stories in the Dark the odds against anyone else ever treading the same path as you become exponentially unlikely. Bluntly, every reader's journey through the book will be entirely unique. You will be the only person who ever reads your version of WE ALL HEAR STORIES IN THE DARK.

Once upon a time there was a man who lost his wife, and tried to find her by reading all the books in the world.

An old woman sits in the dark. She has 101 stories to tell you—the last stories in existence. But the route through them is challenging. Each tale branches into multiple paths, dependent upon the choices you make.

Navigate your way through a labyrinth of colliding and contrasting tales. A brand new Arabian Nights—except this time Scheherazade isn't spinning yarns to save her own life. Follow the right path, and win back your wife from the dead.

There are fairy tales and myths, adventure stories, horror stories. Comedies and tragedies, fantasy and fables and realist tales of modern life. Some of the stories are funny, and some are moving. Some of them are frightening. Most of them are very, very strange.
***
VIEWING
After Donald Trump lost the 2020 election, I stumbled across Aamon Animations' bizarre but entertaining "COPE LAND." I sent this to a friend who freaked out upon seeing the activation of the behelit at the end of the video. Not understanding the reference at the time, my friend pointed me in the direction of the 1997 anime adaptation of Berserk.
This was my first real foray into anime since watching Yu-Gi-Oh! as a kid. Berserk had a powerful effect on me and continues to live in my head rent-free even now. It encouraged me to try a few others. I watched and loved One-Punch Man before moving to the heartfelt Violet Evergarden. And I've now seen the anime that had the biggest influence on the animation I watched around a year ago: Neon Genesis: Evangelion.
Wisecrack described it as the loneliest anime, and I'm inclined to agree. Whilst I did not love every episode and found it very slow at times, the imagination and surreality of it all blew me away. The TV show's ending, whilst not what I expected, was bold and I can only admire the deep psychoanalysis the show delves into. Its portrayal of loneliness resonated with me deeply and has inspired a great many creative ideas I'd love to explore.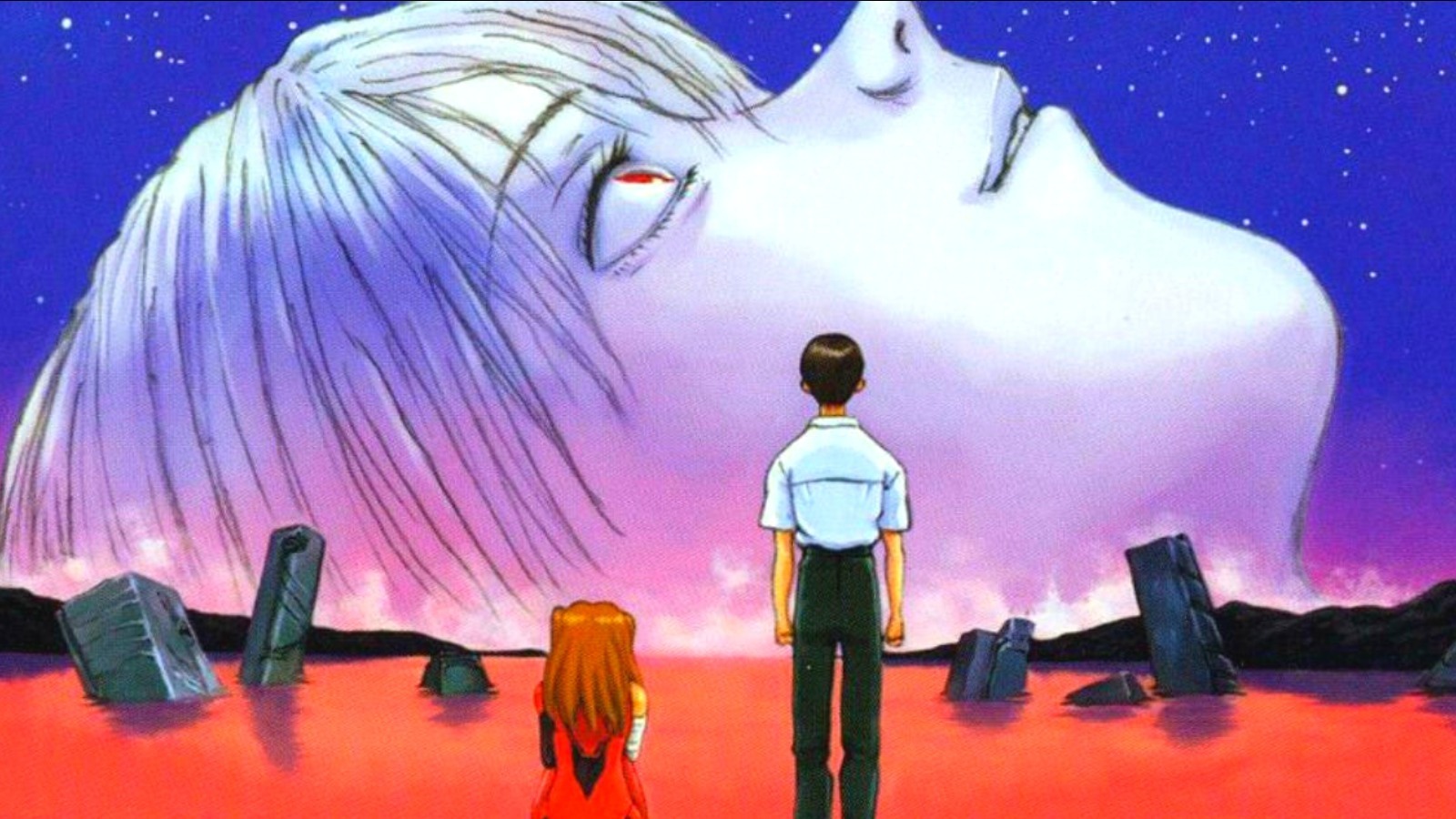 But nothing could have prepared me for the relentless brutality and despair of the film The End of Evangelion, which retells the final two episodes from a different angle. Featuring a literal sea of blood, there are scenes and images that will stay with me for a very long time.
(Side note: if you have seen the series and film, Beyond Ghibli's video "Neon Genesis Evangelion – Hope & Despair" is well worth a watch.)
***
Finally, here is a list of 10 things I've read/viewed from around the web that I felt were worth sharing this week:
I've previously alluded to my misgivings about the publishing industry, especially around the "cult-like" world of #PublishingHopefuls. The "grind-culture" in particular is one of the biggest things that grinds my gears (if you'll pardon the pun). That Publishing Blog discusses grind-culture in their new post.
After finishing the excellent The Mandalorian on Disney+, I revisited Pop Culture Detective's superb video essay on "The Tragedy of Droids in Star Wars." | YouTube
I recently subscribed to Writerland and the 38th chapter from Michael Shapiro is something I very much needed to read this week: "I Have a Story. But I Don't Have Time." | Substack
Excerpts from letters sent by Sylvia Plath from Shaun Usher's Letters of Note newsletter. | Substack
I do think that it is hard for me to share myself with everyone. My introspection and queer thoughts always make me feel no one will understand—except someone I love, like you. When I love someone, I make myself increasingly vulnerable to them—and give them the power to hurt me by letting them know my sensitive spots.

Sylvia Plath to Ann Davidow, 20 May 1951
My bookcases are overflowing—shelves of novels, poetry, plays, with clots of philosophy, sociology & psych. I am a bibliomaniac (with a slight touch of nympho thrown in!)

Sylvia Plath to Philip E. McCurdy, 14 Apr 1954
This 1991 interview with George R. R. Martin on traveling to conventions and meeting your readership. | YouTube
In "Masters of the Metaverse" Mic Wright asks: "Who will own the metaverse that we get? Will it be any good? And how will nation states who cannot regulate social networks cope with a more fully realised virtual world?" | Perspective Magazine
Razbuten (who I've previously discussed on this blog) asks: "Should Games Be Frustrating?" | YouTube
Ali Karjoo-Ravary asks: "Is Dune a White Savior Narrative?" | Slate
In Praise of Shadows explores the stunning but horrifying artworks of Polish horror painter Zdzislaw Beksinski in "The Nightmare Artist." | YouTube