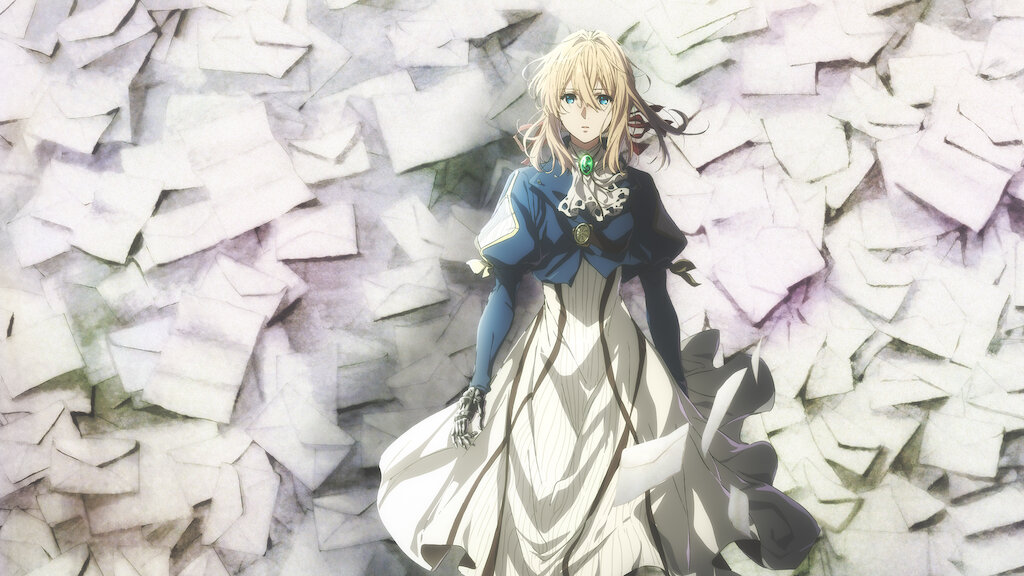 Dear Violet Evergarden,
You have reawakened my longing to pen letters. So I thought I would write one to you.
I do not know war or the scars combat leaves. Your trauma is not the kind of trauma I know. I do not — and probably never will — burn like you. Only you know the inferno. But I have been touched by fire, although never engulfed by flames. But still, I wanted to say thank you. Thank you for demonstrating that none of us is defined by our burns. We do not end where the fire begins.
When you became an Auto Memory Doll, you wanted to understand people's feelings and learn what "I love you" meant. Much like you, I have often found myself perplexed by contradictions in people's feelings. It took me many years to understand that people rarely say how they feel. Even now, I get it wrong more often than I'd like to admit. Your journey in learning empathy will stay with me for a very long time.
What you've also made me realise is that I'm asking many of the same questions as you. Until now, I hadn't considered I was missing the answers. But whilst I journeyed with you, I found myself unconvinced of my own convictions around love. Do I really know what love means? Whilst your quest for an answer has concluded, I find myself with many miles to go.
However, I'd also like to thank you for reminding me of the power words possess. Your letters brought people together. Your words moved many to tears, myself included. Once upon a time, my greatest ambition was to move someone to tears with my own words. Knowing I had connected with someone on a deep emotional level was my idea of success. Thank you for reminding me why I began writing in the first place.
Lastly, I'd just like to thank you for showing me that it is better to have a heavy heart full of feelings than a heart that is weightless but empty.
Sincerely,
J.W. Stammers
P.S. The soundtrack to your journey continues to inspire me as I write.