a BoJack Horseman inspired post
In the second episode of season 5, "The Dog Days Are Over", writer and blogger Diane Nguyen takes an impulsive trip to Vietnam to get in touch with her cultural roots. This is her means of escape from the present challenges in her life. Pressured by her job, she turns her adventure into a listicle, transforming her emotional turmoil into "clickable content."
So considering my own big life change and returning to my own roots, albeit without any real cultural difference, it seemed like a fun thing to emulate for this blog. So let's get started with . . .
Reason 1: To break the routine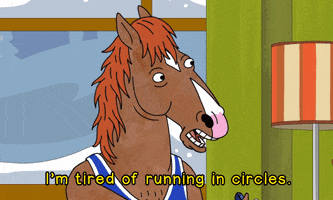 You graduated and decided trading independence for your old room wasn't what you wanted, so followed in the footsteps of past graduates and found a full-time job locally. After moving in with your friends and starting your 9-5, it almost feels like the uni days haven't ended. But then reality creeps up on you.
No more getting drunk on weeknights because you can't skip your 9am start tomorrow. You try to stick to your old routines and attempt to keep the same social life. But instead you programme a new autopilot: cycling through the same meals, meet with the same people and are never short of excuses for why this comfort zone is a prison. It's a circle of stagnation. And only one solution presents itself.